Cosmetic Dentistry – Kerrville, TX
Create and Achieve the Smile You've Always Wanted
Dr. Butler can restore or enhance your smile using any one of our cosmetic dentistry procedures. These services include tooth whitening, enamel shaping, bonding, veneers, and orthodontics. At our Kerrville dental office, we can make teeth brighter, straighter, better shaped, and more even than ever. Your smile is one of the first things people see when they look at you. If you aren't happy with your smile, Dr. Butler offers a variety of options for cosmetic dentistry in Kerrville, TX. We can make your smile straighter, brighter, whiter, and more beautiful than ever.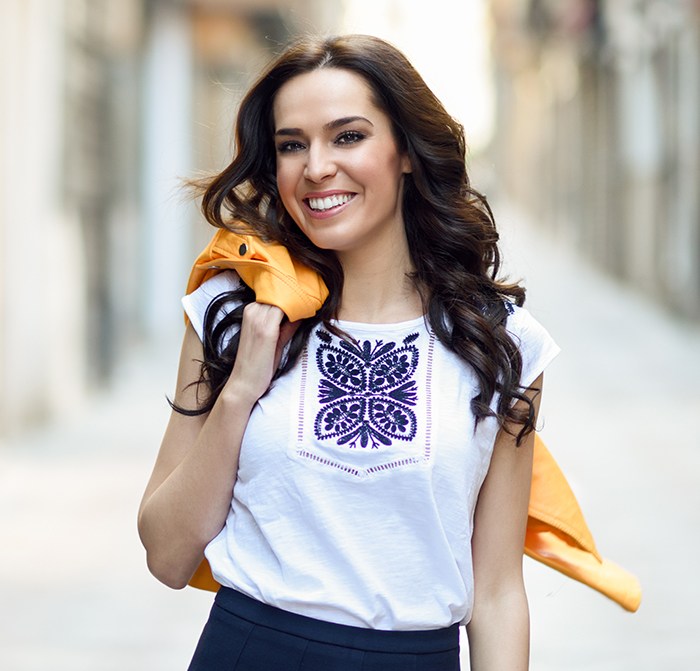 Why Choose Carroll R. Butler, DDS Family Dentistry for Cosmetic Dentistry?
Natural-Looking and Versatile Porcelain Veneers
Convenient and Powerful Take-Home Whitening Treatment
Gum Recontouring/Crown Lengthening Available
Porcelain
Veneers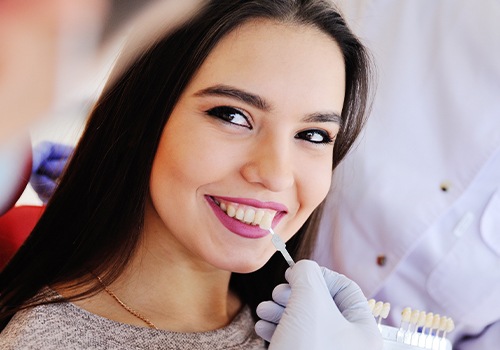 Veneers are thin porcelain shells are custom designed and fabricated to fit over your front teeth. The result gives you a white, brilliant smile. Veneers are an excellent option for creating even-looking smiles from gapped, chipped, or gummy teeth. After making small modifications to your existing enamel, we can ensure that they sit flush and blend in perfectly with the rest of your teeth. With the right at-home care, you can expect them to last at least 10 years.
Metal-Free Dental Restorations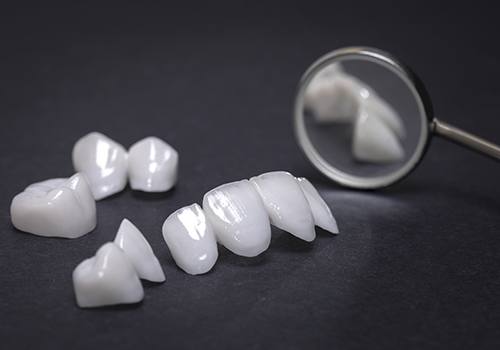 Part of ensuring the most natural-looking smile possible is using materials designed to mimic teeth as closely as we can. Whether it's composite resin for restoring teeth afflicted with chips and cracks or porcelain for creating veneers and crowns that cover multiple imperfections, we make sure to use the best-looking and the most durable materials we can find. Doing this ensures you can feel confident showing off your smile. Only you and Dr. Butler should know about your cosmetic dentistry.
Learn More About Metal-Free Dental Restorations
Dental
Bonding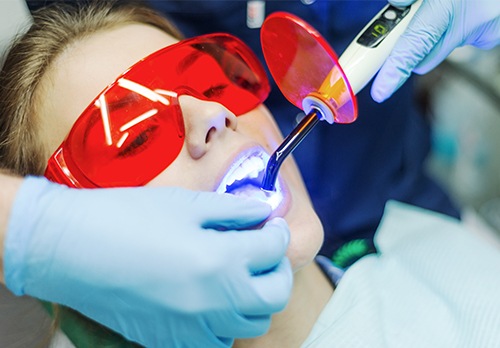 Cosmetic bonding uses a tooth colored composite to reshape and repair teeth. Your Kerrville cosmetic dentist can work on malformed, gapped, stained, chipped or broken teeth. This provides a short-term solution until we can make a proper, permanent restoration. Direct bonding uses the same materials in tooth-colored fillings, so you can expect your treatment to last many years without much concern and keep your smile looking beautiful along the way.
Teeth
Whitening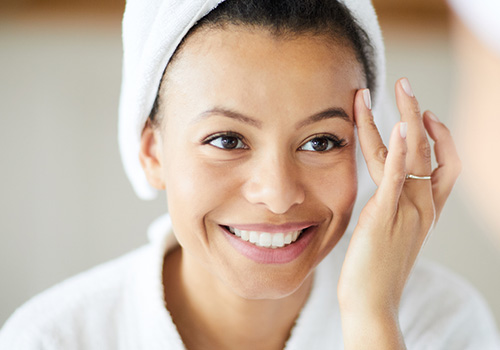 Bleaching your teeth results in a whitening and brightening of your smile. Dr. Butler can perform teeth whitening in our dental offices or prepare customized trays for you to take home. Both utilize incredibly strong bleaching ingredients designed to make teeth several shades whiter. Whether you decide to whiten at our dental office or in the comfort of your own home is entirely based on your preference. The Ultradent® whitening system is sure to provide you with long-lasting results!
Learn More About Teeth Whitening
Gum Recontouring/ Crown Lengthening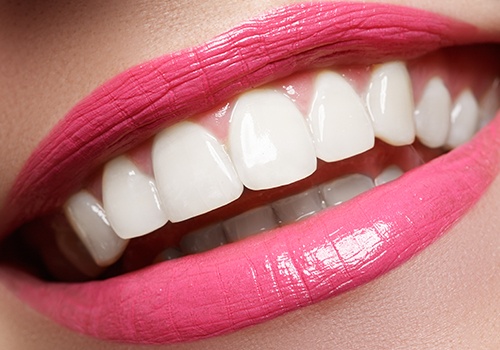 Did you know that gum tissue can actually be overgrown as a result of genetics? When too much gum tissue covers teeth, it can make them look shorter than they actually are. With gum recontouring, we can effectively remove excessive gum tissue, make tooth enamel more visible, and create a smile that is fuller and larger overall. Treatment only takes a single appointment to complete and can be used to make the gum line more balanced.
Virtual
Smile Design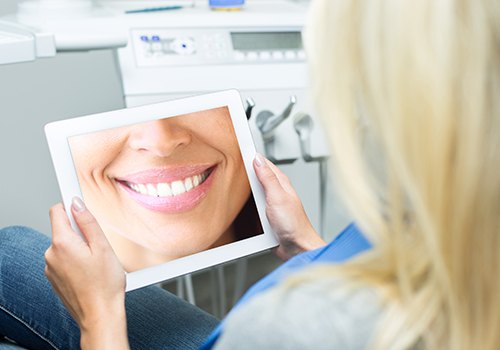 Are you unsure if a certain treatment is right for you? Wish you could see what your smile could look like following a specific cosmetic treatment? Virtual smile design with Dr. Butler can do both! All we need is a current photo, which we will then upload to our dental office's smile design software. From there, we can simulate what your smile and overall appearance would look like following porcelain veneers, teeth whitening, direct bonding, gum recontouring, or another treatment you have been considering!
Smile
Makeovers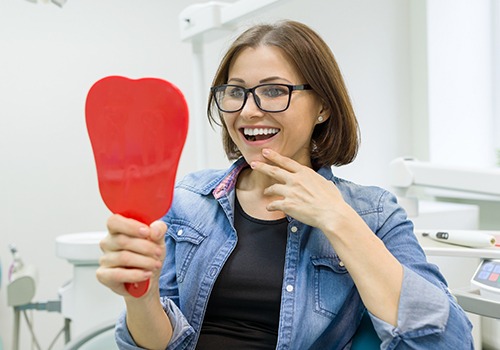 Even the most subtle change in your smile can make a dramatic difference in the way you look and feel about yourself. Talk to Dr. Butler to find out about the options most suitable for you, discuss your expectations, and get an estimate of the dental fees involved. Whether you need a series of restorations, multiple teeth whitening treatments mixed with cosmetic bonding, or gum contouring to make your smile look fuller, we can help!