Preventive Dentistry – Kerrville, TX
Keeping Your Smile Healthy for Years to Come
If your goal is to keep your smile healthy for as long as possible, your routine care needs to include detailed checkups and cleanings and preventive dentistry at our Kerrville, TX dental office. With an expert team by your side, you never have to wonder if your at-home brushing and flossing is sufficient or if an underlying problem is present inside your mouth. Our knowledgeable hygienists are just as passionate and dedicated to your long-term oral health as Dr. Butler, so don't wait to call and schedule an appointment with our dental office today!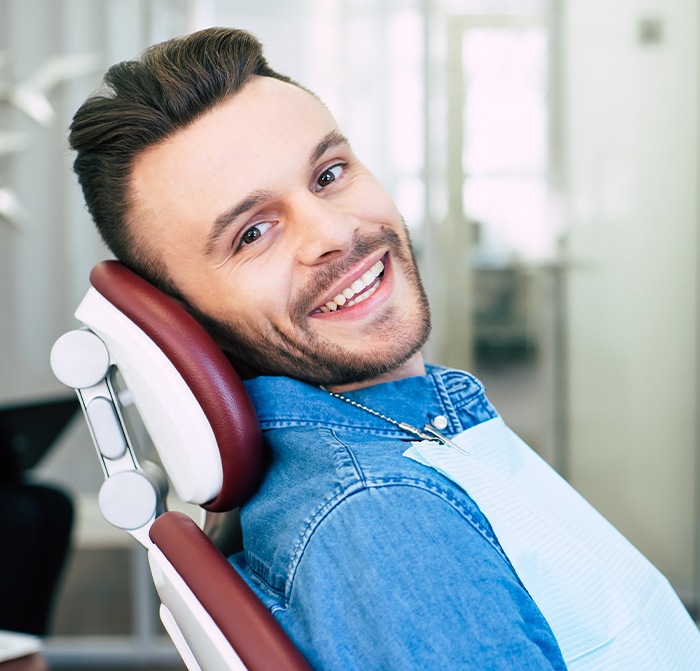 Why Choose Carroll R. Butler, DDS Family Dentistry for Preventive Dentistry?
Expert and Dedicated
Dentist and Team
Advanced Diagnostic Technology Available
Multiple Strengths of Sedation Dentistry
Dental Checkups
& Teeth Cleanings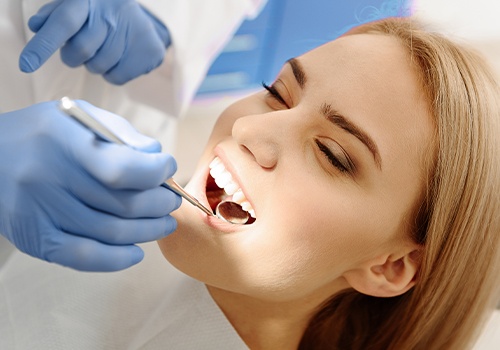 The foundation for long-term oral health, checkups and cleanings give us an opportunity to confirm that your at-home care is working and that no underlying problems are present. Our caring hygienists will remove plaque and tartar from all the deep pockets of your mouth, especially the areas that often go missed during at-home care. Dr. Butler will perform a detailed exam, capture X-rays, and provide a professional recommendation for treatment if needed to resolve any dental concerns.
Learn More About Dental Checkups and Cleanings
Nightguards
for Bruxism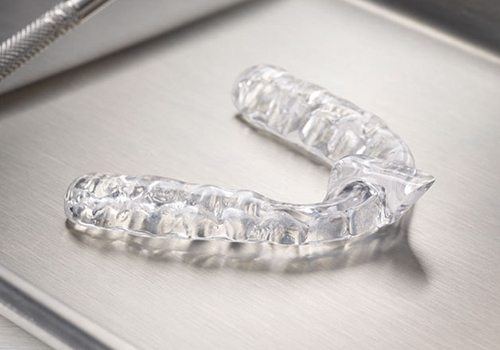 If you happen to wake up with jaw pain every morning or you're noticing increased teeth sensitivity, it could be due to an untreated grinding and clenching habit. This condition, known as bruxism, can wear down enamel quickly, cause chronic discomfort, and even lead to issues with the jaw joints. At our dental office, we can design a personalized nightguard that provides cushion for your teeth. This effectively prevents further enamel erosion and protects your smile moving forward.
Oral Cancer Screenings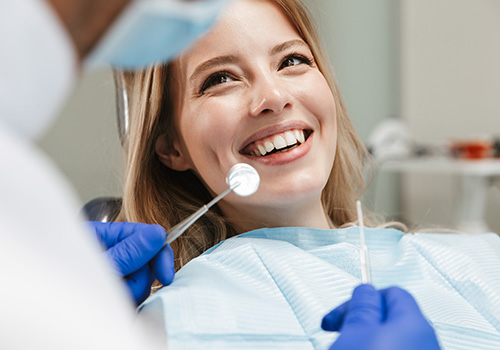 Oral cancer is diagnosed in roughly 50,000 Americans every year, which is why it's more important than ever to maintain routine screenings at our dental office. Dr. Butler performs a visual and manual exam for oral cancer, looking for sores and red or white patches of skin in the mouth. These screenings help us catch the signs of oral cancer as early as possible, ensuring that you can receive additional treatment before it can reach the later stages of development.
Fluoride
Treatments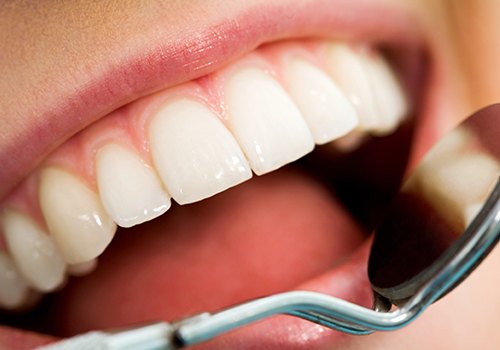 Fluoride is found in the oral care products we recommend, most public drinking water sources, and the foods we eat. Additionally, you can find it in the treatments we prescribe patients following their detailed cleaning at our dental office. In a matter of minutes, we can apply fluoride supplements to tooth enamel and ensure long-term protection up until your next appointment. It's the perfect way to offer protection from decay and make enamel stronger against plaque and tartar.