Dental Checkups and Teeth Cleanings – Kerrville, TX
The First Steps of Routine Dental Maintenance
A cleaning twice a year is the best way to prevent serious dental problems from developing and emptying your wallet. When we see you regularly, we can spot trouble coming and head it off at the pass, saving you money, time, and discomfort. If you haven't been to the dentist in the last 6 months, it's time for a dental checkups and teeth cleaning in our Kerrville, TX dental office. If it's been a couple of years, it's definitely time! Don't worry; we won't shame you for calling and making an appointment at our Kerrville dentist's office. The important thing is that you are seeking dental care now.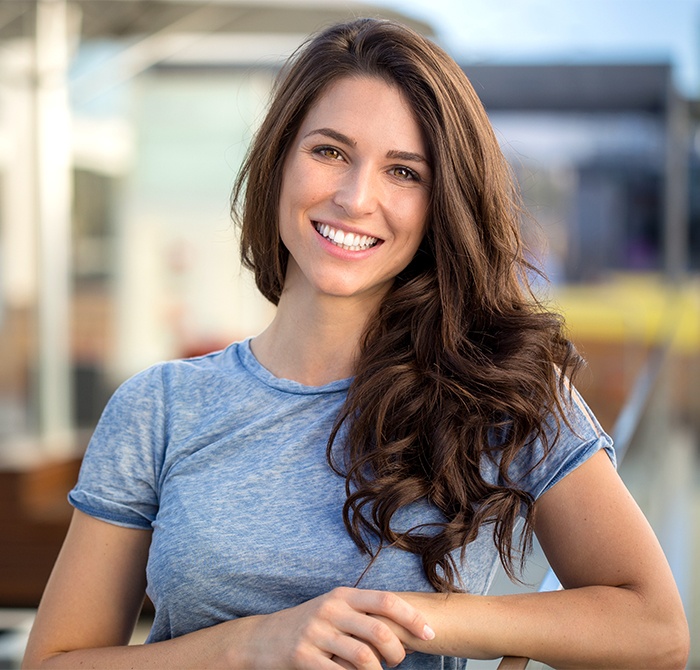 Why Choose Carroll R. Butler, DDS Family Dentistry for Dental Checkups and Teeth Cleanings?
Nitrous Oxide,
Oral Conscious and
IV Sedation Available
Intraoral Camera and
Digital X-Rays for
Improved Diagnostics
Highly-Trained
Dentist with
Decades of Experience
Why Do I Need Professional
Dental Cleanings?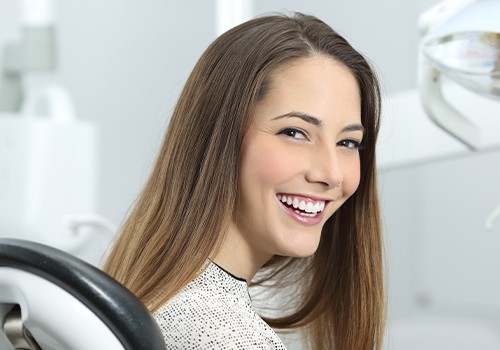 Dental cleanings involve removing plaque (soft, sticky, bacteria infested film) and tartar (calculus, also called scale) deposits that have built up on the teeth over time. Your teeth are continually bathed in saliva which contains calcium and other substances that help strengthen and protect the teeth.
Even if you have the best oral hygiene routine, there is always extra plaque and tartar that can build up between teeth and below the gum-line. If tartar is allowed to accumulate on the teeth, it provides the right conditions for bacteria to thrive next to your gums, which can lead to infection and gum disease.
The purpose of a cleaning and polishing by your dentist is to leave the surfaces of your teeth clean and smooth so that bacteria are unable to stick to them and you have a better chance of keeping the teeth clean during your regular home brushing and flossing.
Dr. Butler employs two full-time hygienists who are experts at removing tartar and plaque. They can also show you how to brush and floss correctly for optimal oral health.
Why Do I Need Professional Dental Checkups?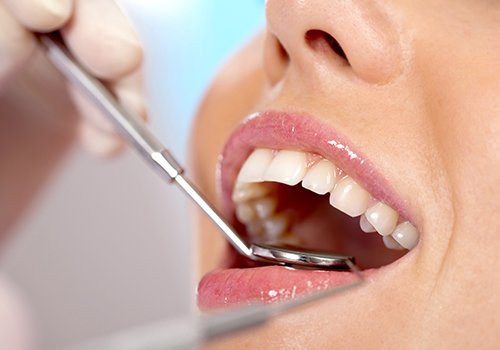 Checkups are meant to give us an opportunity to confirm the presence of any underlying problems inside your mouth. While Dr. Butler is an expert at catching specific issues, other steps need to be taken in order to provide a truly comprehensive examination. For example, we always make sure to capture bitewing X-rays on a regular basis in order to locate potential tooth decay (including any early signs).
Of course, your teeth is far from the only area that Dr. Butler pays attention to. He'll also make sure your gums are healthy as they are essential for providing a long-lasting foundation for teeth. After examining your teeth and gums, he'll look over your bite to make sure it is even. An uneven bite can easily lead to teeth grinding or problems with the jaw joints if not closely monitored.
Why Do I
Need to Visit
Regularly?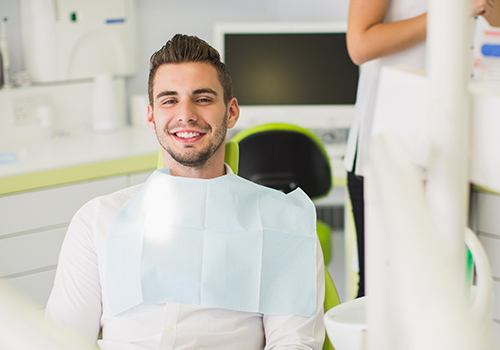 We ask you to come in once every six months because it's the best way to catch problems before they can develop into more serious complications. Dental problems have a tendency to be very hidden to the average person, so it's crucial to have a dental professional be able to confirm if your oral health is in order. Furthermore, routine checkups help you confirm if your at-home oral care routine is sufficiently keeping harmful plaque and tartar at bay. If needed, we'll provide tips to improve your brushing and flossing and recommend products that can best address your individual needs.