Porcelain Veneers – Kerrville, TX
Versatile Cosmetic Dentistry with Custom Ceramics
If you are dealing with cracked, yellowed, or uneven teeth, porcelain veneers could be the dental procedure you need. Patients with otherwise healthy teeth are perfect candidates for this revolutionary dental procedure from your Kerrville cosmetic dentist. If you think you could benefit from porcelain veneers in Kerrville, TX, contact us for a consultation with Dr. Carroll Butler today! We would love to help you determine if this is the right cosmetic dentistry procedure for you and your oral health. Your life (and smile!) could change with this simple procedure from Dr. Butler.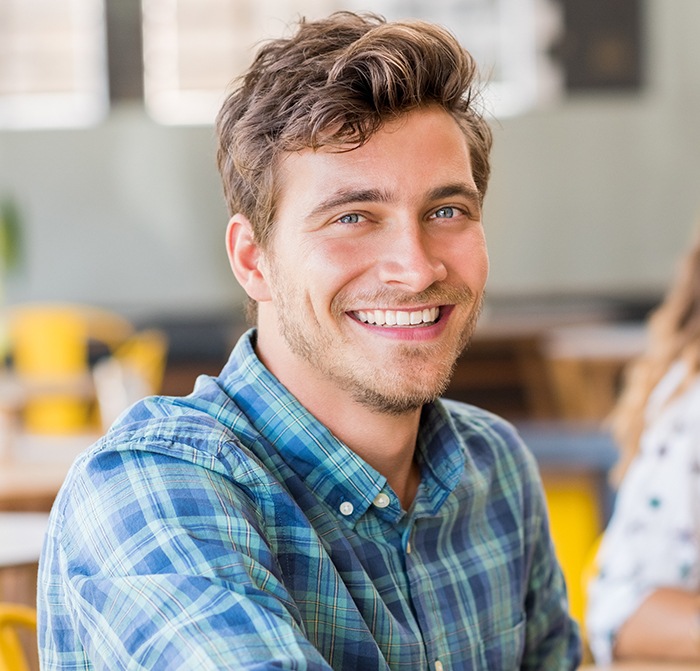 Why Choose Carroll R. Butler, DDS Family Dentistry for Porcelain Veneers?
Durable and Long-Lasting Ceramics Utilized
Incredibly Versatile and Effective at Hiding Imperfections
Transform Your Entire Smile in Just Two Visits
Dr. Butler Has the Expertise to
Provide Veneers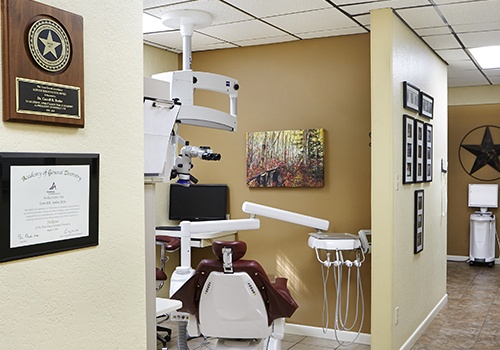 Dr. Carroll Butler is one of the best cosmetic dentists in Kerrville for veneers! Since 1997, he has provided exceptional dentistry at his own dental office. He has also spent years refining his skills! After earning a degree from University of Texas Health Science Center Dental School at San Antonio, he spent a year as a dental resident. Finally, he spent two years practicing in Little Rock, Arkansas before opening his dental office here in Kerrville, Texas. He's got many years of experience and wants to help you achieve your smile goals.
What are
Dental Veneers?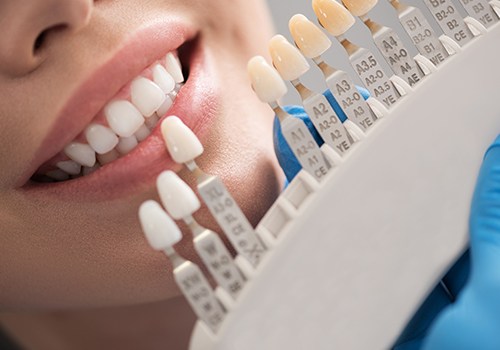 Veneers are a thin piece of porcelain. The porcelain pieces are custom made to form and contour to your original, natural teeth. Patients can have a custom set of veneers, and a brand-new smile in only a few in-office procedures!
Why Should I
Consider Porcelain Veneers?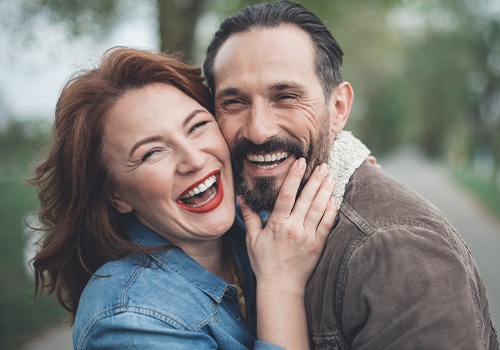 Unlike some other cosmetic dentistry treatments, veneers are a permanent fix to common dental issues like:
Discolored and yellowed teeth
Worn down, chipped or broken teeth
Misaligned or uneven teeth
Gapped teeth (they fill in the space between teeth)
How Much Do
Dental Veneers Cost?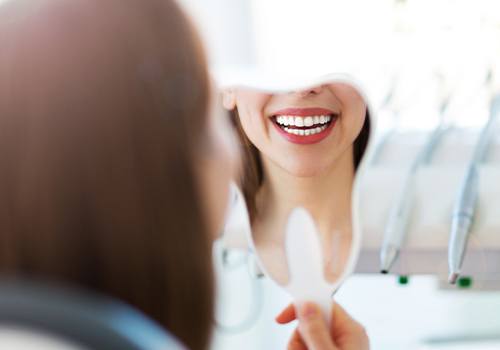 Veneers can be an expensive dental procedure, with the cost of veneers between $250 and $2,500 per tooth, and many patients can feel overwhelmed by the cost. Of course, your cost is dependent on the location of your procedure and the type of veneers chosen.
Types of Dental Veneers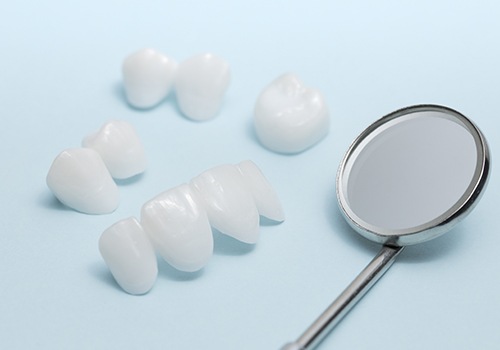 There are three main types of veneers:
Composite Veneers
The cost of composite veneers usually ranges from $250-1,500 per tooth. While this still isn't cheap, composite veneers are about half the cost of porcelain. The veneers are made in-office in only one appointment. Patients save on the lab costs of porcelain veneers, and the cost of another dental appointment. However, composite fillings don't last nearly as long as porcelain. In some cases, patients will need another set in only five to seven years. Also, many dental professionals think that porcelain veneers look better.
Porcelain Veneers
Though they cost more, porcelain veneers can last longer than 10-15 years if cared for correctly. With a lifespan like this, the extra cost can be worth it for patients. Plus, porcelain veneers are made in a lab to look just like your natural teeth.
Lumineers
Lumineers cost about $800-2,000 per tooth, putting them on the same tier as porcelain veneers. Lumineers are thinner than the standard porcelain veneer and are proven to have the same long life span like those of porcelain veneers. Though the cost of the lab fees for Lumineers are more than those of porcelain veneers, patients will end up saving money on their anesthetic treatment, so the cost of the procedure often balances out.
What is the
Procedure Like?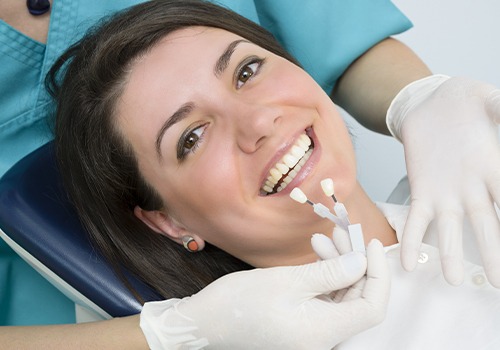 In just three visits to our Kerrville cosmetic dentistry, you can get a brand-new smile, and one that you'll love for a lifetime! Below are the steps that you should expect before and during your treatment:
Consultation
The first appointment is a simple consultation, where Dr. Butler will examine each tooth and determine if the treatment is right for your oral health. We use X-Rays because this gives Dr. Butler a better understanding of the condition of your mouth.
Preparation
After Dr. Butler has determined if the procedure is right for you, it's time to come in for a second appointment! This appointment is to prepare your teeth for the porcelain veneer. During this appointment, Dr. Butler will remove approximately ½ a millimeter of tooth enamel. He removes your enamel so your veneer has something to adhere to.
Once your enamel has been removed, we will take an impression of your teeth and send it off to the laboratory! Here, custom veneers will be made based on each patient's unique tooth contours. This process usually takes about 2-4 weeks. Dr. Butler can place a temporary veneer on the tooth until the permanent ones are ready.
Bonding
Before the veneers are permanently attached, Dr. Butler will place it on the tooth to make sure the color and fit are perfect. Any adjustments will be made if needed. Next, your teeth will be cleaned, polished (similar to a normal tooth cleaning) and etched in preparation for the veneer.
Etching your tooth gives the veneer something strong and secure to adhere to. After Dr. Butler applies the bonding agent to each tooth, he'll place the veneer and a special cement on the tooth. He then finalizes the process with a special light that activates the chemicals and ensures a strong bond.
Dr. Butler may want you to return in a few weeks to check the fit of your veneers, but this will be discussed during your appointment!
How Long do
Porcelain Veneers Last?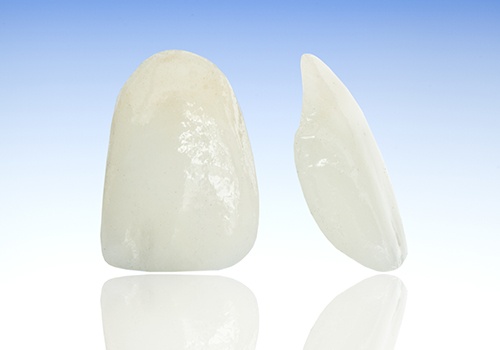 Veneers can last for a lifetime if they are properly cared for! Patients should maintain healthy brushing and flossing habits, as well as their biannual cleaning and dental exams. Wine, coffee, mustard, and tea can stain your porcelain veneers, and many patients find it best to avoid these foods. Veneers can occasionally crack or chip, but Dr. Butler can perform these repairs if need be!
If you feel like you could benefit from a Veneer procedure, don't hesitate to call our dental offices in Kerrville, Texas. Dr. Carroll Butler and our team of professional and experienced dental hygienists are excited to help you determine if this is the type of dental procedure for you! Call our dental office to set your consultation appointment today!
Veneers FAQs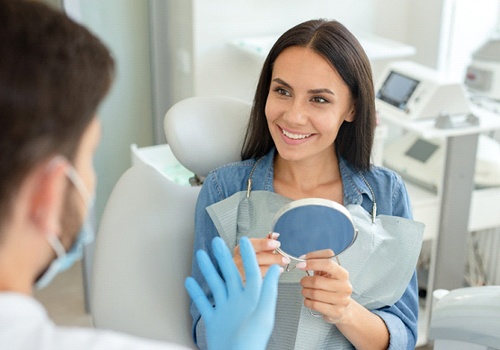 After reading through the above information, you now know everything from what veneers are to how they are applied. Since this smile-enhancing solution can last 20+ years, it's natural to have a few questions on your mind before committing. That's why we've responded to a few of the most frequently asked questions below! If you would prefer to speak directly with our team or are ready to schedule your initial consultation, don't hesitate to get in touch via website or by phone.
Does Getting Veneers Hurt?
From routine visits to smile transformations, many patients are hesitant to commit to treatment because they are worried about potential discomfort. If you've been struggling with something similar, you'll be happy to know that getting veneers is relatively pain-free, especially if you are getting four or fewer. If you are getting more than that, you may experience some soreness in the days following your procedure. Don't worry – it's nothing that can't be managed with a cold compress and OTC pain medication.
Are Veneers Permanent?
Although veneers can be removed at any time, they are considered permanent. That's because a small layer of enamel is removed to "prep" the tooth, resulting in the shape of your teeth no longer looking aesthetically pleasing without them. That's why cosmetic dentists and their lab artisans are meticulous about the size, shade, and shape of your dream smile. However, if you decide in the future you what to change up your veneers to better match your style and look, that is an option as well!
How Should I Care for My Veneers?
Caring for your veneers properly is essential to prolonging their lifespan. To keep yours in tip-top shape throughout the years, make sure to:
Brush your teeth thoroughly at least twice per day.
Treat flossing as important as brushing.
Continue to attend your six-month dental checkups and cleanings.
Avoid poor dental habits, like smoking and chewing on ice, which can cause damage.
Wear a mouthguard during sports and a nightguard if you grind or clench your teeth.
Use a soft-bristled toothbrush and non-abrasive toothpaste.
Rinse with mouthwash regularly.
Am I A Candidate for Veneers?
If you are struggling with discolored, worn down, or otherwise imperfect teeth, then you may be a candidate for veneers! The best way to find out is to schedule an initial consultation with Dr. Butler. This appointment allows him to sit down with you 1-on-1 to better understand your dental needs and smile goals. If you are a good candidate for veneers, he'll help you take the next best steps. If you are struggling with an untreated dental concern, like gum disease, then he will administer the appropriate restorative treatment beforehand. That way your oral health and your smile will be in pristine condition!