Replace Missing Teeth – Kerrville, TX
Bring Back Your Smile with Detailed Tooth Replacement
Missing teeth can cause major interruptions in your daily life. Not only does eating your favorite foods become far more difficult, but showing off your smile can feel impossible. Dr. Carroll Butler understands this all too often, which is why he offers multiple options to replace missing teeth in Kerrville, TX, and he provides comprehensive full mouth reconstructions all within the comfort of his dental office. If you're looking for a solution for your tooth loss, call our dental office today and we'll help you get started on your smile journey!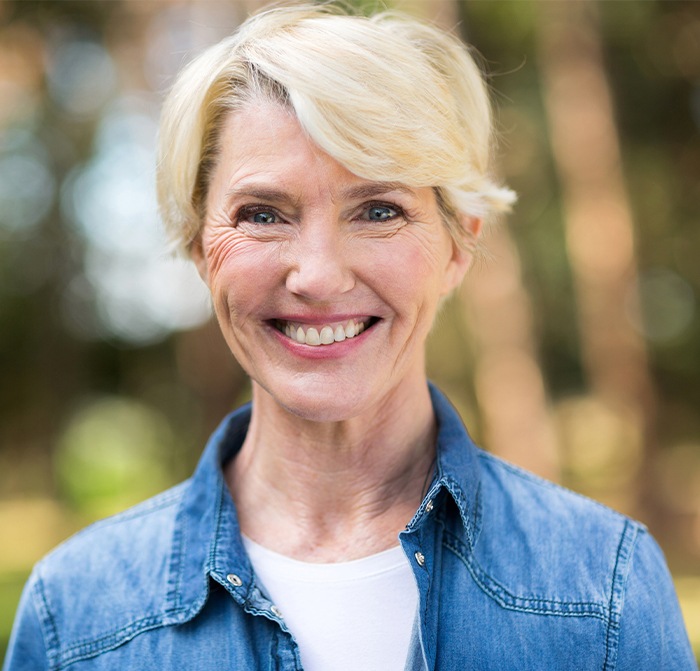 Why Choose Carroll R. Butler, DDS Family Dentistry to Replace Missing Teeth?
Dental Implants
Available In-House
CT Cone Beam Scan for Enhanced Planning
Kois Center Mentor and Expert in Replacing Teeth
What Happens if
I Do Nothing?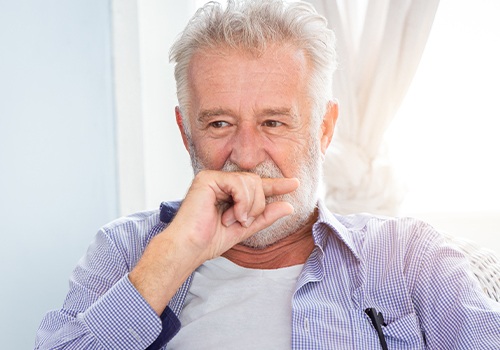 When teeth go missing, the remaining teeth in your smile begin to take notice. For example, teeth will eventually start shifting out of place into the open spaces of your smile as a way to compensate. This will only make your smile and bite misaligned, resulting in complications later down the line. Furthermore, with every tooth lost, your risk for future tooth loss only goes up. Dr. Butler is dedicated to making sure that doesn't happen.
Dental
Bridges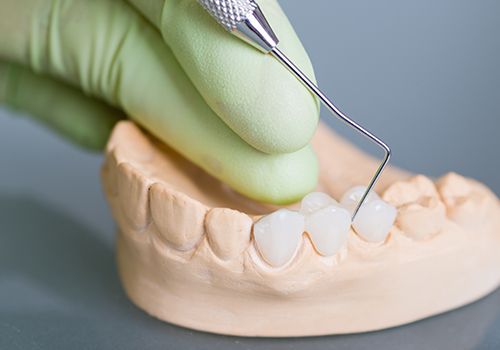 Replacing one to two teeth at a time is traditionally done with dental bridges. These restorations are affixed to already existing teeth and work to fill the gap in your smile, effectively preventing teeth from shifting out of place and causing harm to your bite. Each bridge is made up of three to four crowns, which are fused together to create one larger dental prosthetic. With routine care, they should last 5 to 15 years.
Learn More About Dental Bridges
Dentures &
Partial Dentures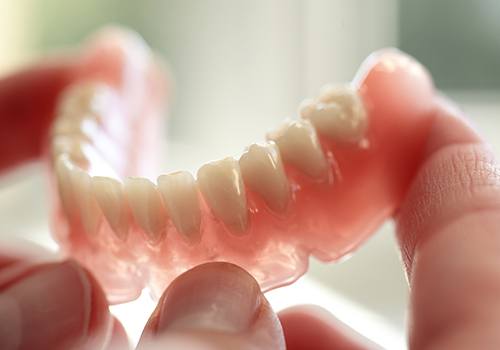 When tooth loss is extensive, full and partial dentures can effectively restore your smile and help you regain your ability to eat many more foods. Each denture is customized to fit inside of your mouth comfortably and effectively, whether you need a full denture to replace an arch of teeth or a partial denture to fill gaps on opposite sides of your mouth. A denture can last for at least seven years when properly maintained and is considered to be one of the more affordable solutions for severe tooth loss.
Dental
Implants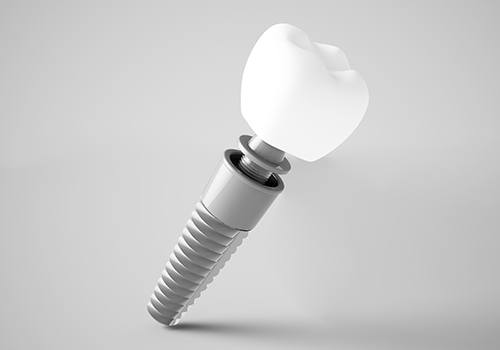 One of the most effective methods for replacing teeth is dental implants for one main reason: osseointegration. During this process, the titanium implant post integrates with your jaw's bone tissue, which ensures a long-lasting tooth replacement and a tooth that actually feels natural. This is because implants are designed to mimic tooth roots as closely as possible, not simply fill space in the mouth like other methods. Proper at-home care, especially following your surgery, provides 30 years of use and more.
Learn More About Dental Implants
Cost of
Dental Implants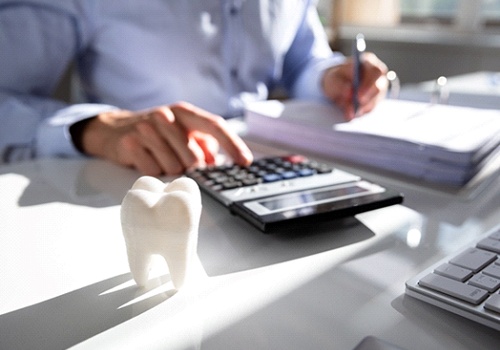 Dental implants are the best tooth replacement option for many patients, but they do present a higher upfront cost than alternative treatments. However, their many benefits make them worth the price! Plus, their longevity may actually make them a better value than types of tooth replacement that need to be replaced every 5 – 10 years or so. Our team will be happy to help you explore your payment options — you might be surprised to learn how easy it is to fit dental implants into your budget!