Restorative Dentistry – Kerrville, TX
How We Can Invigorate
Your Smile
Teeth are tough, but it's extremely unlikely that they will stay that way forever. Even with the best oral care routine, teeth can develop cavities, chip and crack, leaving the inner tooth more vulnerable to bacteria and infection. When a tooth is damaged, it won't get better without personalized restorative dentistry in Kerrville, TX, and Dr. Butler is prepared to help! Call his dental office today to find out which treatment is right for you or your family member!
Why Choose Carroll R. Butler, DDS Family Dentistry for Restorative Dentistry?
Tooth-Colored Materials Utilized in All Restorations
Expert Dentist and Mentor at the Kois Center
CEREC Same-Day Crowns Available
What if I
Do Nothing?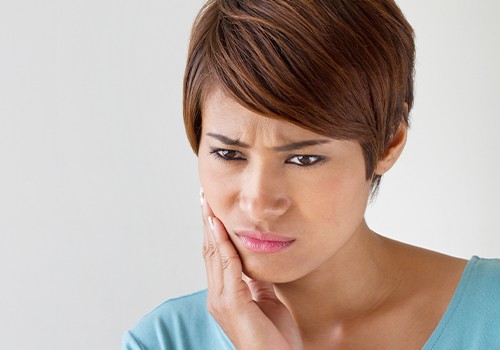 Unlike other areas of the body, tooth enamel does not get better on its own when it is damaged. In fact, it will only break down further over time, causing the need for more significant restorative dentistry later. For example, a tooth that might have only needed a dental filling will eventually need a dental crown after enough time. With natural-looking restorations designed to last, you can have confidence in your smile moving forward.
Dental
Crowns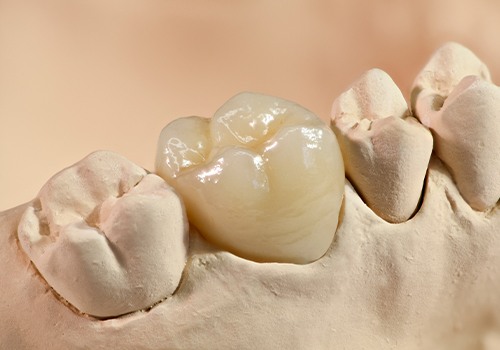 Considered to be one of the most versatile restorations available today, dental crowns are used in a wide variety of applications. While they can be used to cover teeth too damaged for dental fillings, they can also hide imperfections that cosmetic treatment cannot properly address. Furthermore, crowns are used to create larger or more complex restorations, including dental bridges, dentures and dental implants, all of which work to replace teeth entirely. Regardless of your needs, we'll make sure that every crown you receive is fully customized and personalized to you.
Learn More About Dental Crowns
Tooth-Colored
Fillings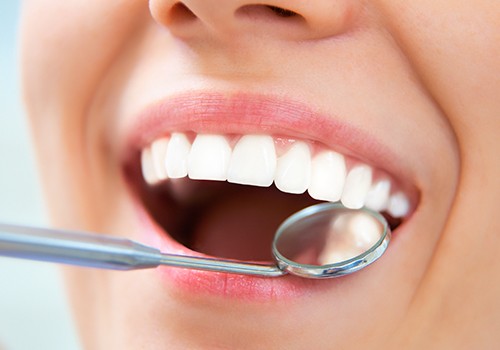 When a tooth is slightly damaged or it has a cavity, dental fillings are used to restore their function and prevent additional fracture. However, tooth-colored fillings work to also restore the appearance of the tooth. Through the use of composite resin, we can custom-shade the filling so that it matches your tooth, fill the damaged portion of the tooth, sculpt and shape the material, then finally cure it so that it stays in place and remains durable for at least 10 years with regular care.
Learn More About Tooth-Colored Fillings
CEREC One-Visit Dental Restorations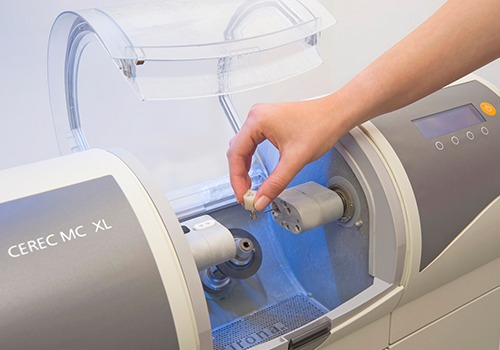 Creating a crown typically means biting into impression material and then sending that mold to an offsite dental lab. There, they would create a crown or other restoration and send it back to the dental office to be placed. Thankfully, CEREC makes the crown fabrication process more personalized and more convenient. In just one hour, you can have a permanent crown created and placed, all without having to wait two weeks for the crown to be made or bite into gray putty-like materials thanks to digital impression technology!