November 9, 2022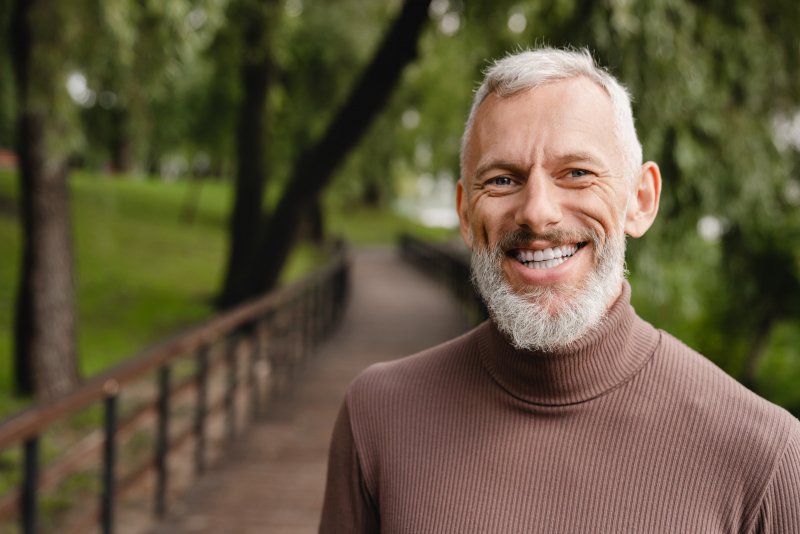 Even if we practice a strict oral hygiene routine every day, our teeth will naturally change over time. Whether they become discolored or worn down, it can be challenging to fully enjoy your smile during your golden years. If you're seeking dental treatments to improve your pearly whites, you might be considering getting cosmetic dentistry. However, you may wonder if you're "too old" to undergo the necessary procedure. This couldn't be further from the truth! Read on to learn several ways your cosmetic dentist in Kerrville can enhance your smile.
Lift Years of Stains with Teeth Whitening
Do you typically munch on dark-pigmented foods like blueberries? Are you a lover of coffee? Even if you don't consume dark-colored beverages or foods frequently, your teeth will naturally become discolored over years of eating and drinking. If this is a concern, feel free to speak with your cosmetic dentist about professional teeth whitening. With either an in-office or at-home procedure, you can brighten your smile relatively quickly, and your beautiful results can last several months to a couple of years with proper care!
Correct Minor Flaws with Dental Bonding
Although your tooth enamel is the hardest material in your body, it isn't invulnerable to normal wear and tear. Since your teeth are regularly exposed to pressure from chewing and acid from bacteria in the mouth, it can be easy for them to get mildly damaged over time. If you have chips, cracks, or stains in your smile, you can quickly and easily address these issues with dental bonding. By using composite resin, your dentist can cover up minor flaws to create seamless repairs. Your results will also be able to last 10 years or more before needing to renew them.
Replace Metal Crowns & Fillings with Tooth-Colored Restorations
If you have silver crowns or fillings, then you know how distracting they can be to others when you smile. Fortunately, metal isn't the only material that can be used to rebuild your teeth. Your dentist can easily replace your metal restorations with tooth-colored ones. Not only will they be biocompatible and durable, but they'll also look and feel exactly like the rest of your smile.
Get a Complete Smile Makeover with Veneers
Do you have one or multiple dental imperfections that you'd like to fix? If so, you should consider getting veneers for a more comprehensive makeover. These super-thin porcelain shells can change the size, shape, and color of several teeth simultaneously. The process can be completed in just two appointments, and you can enjoy your new teeth for 15 years or more with preventive care.
While these treatments can vary from patient to patient, you can never be "too old" for cosmetic dentistry. Speak with your dentist if you're interested in upgrading your smile, and they'll be glad to help determine which approach is best for you!
About the Author
Dr. Carroll R. Butler studied at the University of Texas Health Science Center Dental School in San Antonio. He's also a proud member of several groups like the American Dental Association and the Academy of General Dentistry. He provides a wide variety of high-quality and comprehensive services, including teeth whitening dental bonding, metal-free restorations, and veneers. If you'd like to schedule a consultation, visit his website or call 830-257-4900.
Comments Off on Am I Passed My Years to Get Cosmetic Dentistry?
No Comments
No comments yet.
RSS feed for comments on this post.
Sorry, the comment form is closed at this time.