July 14, 2022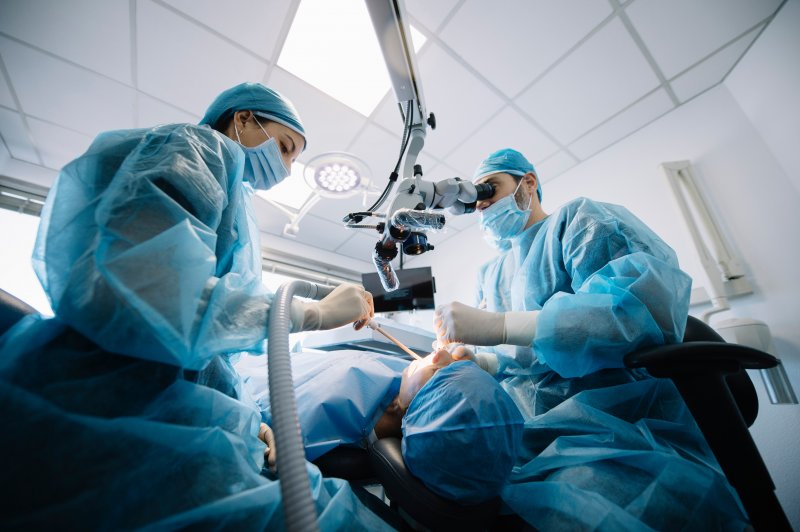 If you're about to undergo dental implant surgery, you have good reason to be confident in its results. After all, the treatment has a long-term success rate of 95%! Still, that doesn't mean you shouldn't prepare for the procedure. Your implants will be more likely to work if the placement goes as smoothly as possible. That said, you'll want to be ready for your upcoming appointment. Luckily, your local Kerrville dentist can help you out. Here are four things you should do ahead of your dental implant surgery.
Ask Any Questions You Have
In the days before treatment, you should ask any questions you have about the implant procedure. It'll not only help you prepare for your visit but also help ease any dental anxiety. For instance, your dentist can tell you that the placement process shouldn't hurt.
You also don't need to hold back your questions out of fear. The dentist will more than likely be happy to answer any concerns.
Make Travel Arrangements
You can't drive yourself home afterward if your procedure involves IV sedation. The sedatives used will leave you sleepy and disoriented for a few hours.
To prepare for this reality, bring a friend or family member to your appointment. That way, you'll have someone ready to drive you home after you're released.
Follow Pre-Op Instructions
One of the most important ways to prepare for dental implant surgery is to follow the pre-op instructions. Doing so will keep you safe during the procedure.
For instance, follow any fasting requirements your dentist gives you. Some dental surgeries let you eat breakfast beforehand, but that doesn't apply to IV sedation. In that case, you shouldn't eat or drink anything after midnight the previous evening.
You should also take any antibiotics you were prescribed for the surgery.
Clear Your Schedule
Although you won't be in pain after your appointment, you will feel some discomfort. Therefore, it'd be best if you took the rest of the day off to relax. That'll be much more healing than rushing back to work.
During recovery, you may need help around the house for a few days too. Stay ahead of that chance and ask friends or family to help with childcare, family meals, and similar tasks.
If you follow the tips above, you can rest assured that your surgery will go well. From there, you'll be able to enjoy your fully restored smile!
Dr. Caroll R. Butler is based in Kerrville, TX, having earned his DDS from the UT Health Center Dental School in San Antonio. He is a proud Fellow of the Academy of General Dentistry, as well as a member of the American Dental Association and Texas Dental Association. His specialties include preventive, cosmetic, and restorative dentistry, not to mention emergency dental treatments. Dr. Butler currently practices at his self-titled clinic and can be reached at his website or by phone at (830)-257-4900.
Comments Off on What Should You Do to Prepare for Dental Implant Surgery?
No Comments
No comments yet.
RSS feed for comments on this post.
Sorry, the comment form is closed at this time.